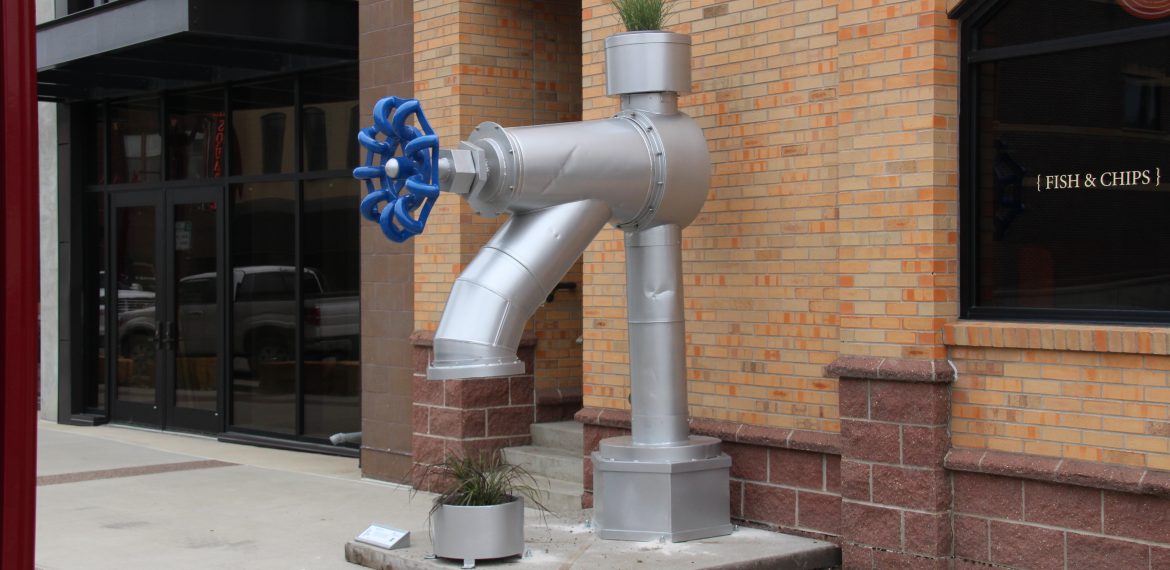 1.
Water Works
Greg Mueller
Minnesota
Materials:
Decommissioned Pipes, Steel, Plantings
Sponsors:

Selling Price: $7,500
Audio Tour
Artist Statement:
We turn the knob or lever and without hesitation, water, our automatic life force, passes by unseen through little moments of our daily lives. Waterworks magnifies this seemingly mundane act by celebrating the unconscious interaction with water and honors it though a playful exaggeration of a plumbing fixture's inherent sculptural qualities.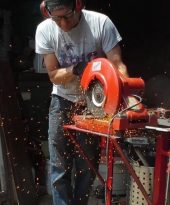 About Greg Mueller
Greg Mueller (BS Studio Art, St. John's University, Minnesota; MFA Montana State University School of Art) also studied at Boston's Massachusetts College of Art, and apprenticed to Gustavus Adolphus College Sculptor-in Residence, Paul Granlund. Mueller, a Mankato native, has held academic professorships and his full-time studio practice is on Lake Superior's North Shore in Lutsen, Minnesota. More info at www.greglmueller.com