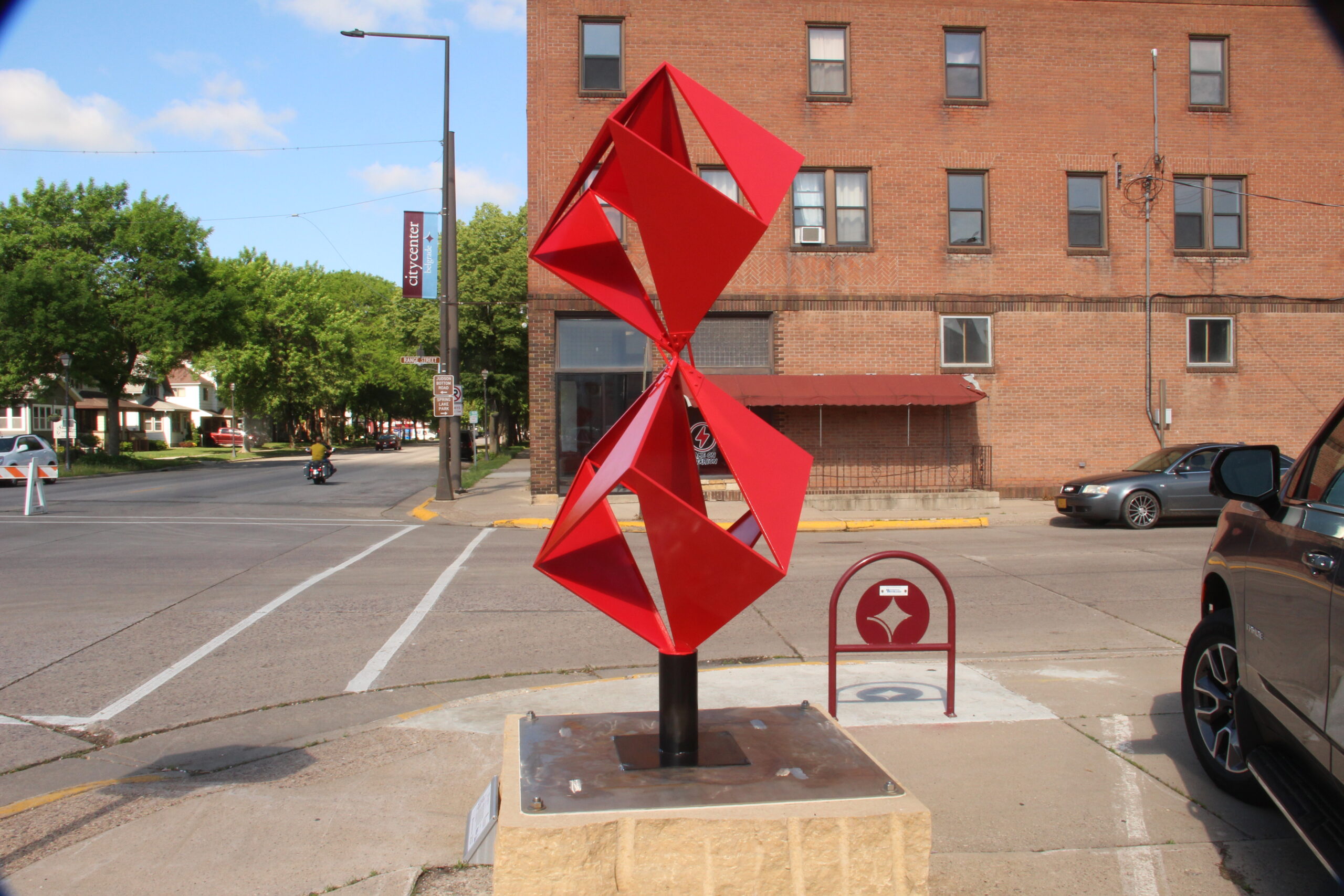 26.
Triangle Play
Sunghee Min
Minnesota
Selling Price: $7,000
Audio Tour
Artist Statement:
Triangle Play is designed with playfulness in mind. It is intended to grab your attention quickly and draw you in further to explore. There's an interplay between the repetitive triangle shapes and their negative space that generates various dynamics visually. Even though the sculpture isn't actually moving, there's a kinetic quality in a sense that it creates motion when your eyes follow around it.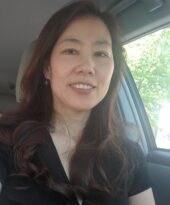 About Sunghee Min
Sunghee Min is a metal artist based in NE Arts District in Minneapolis.  She grew up in a farming town in the southern part of South Korea.  She moved to California in her late twenties and studied sculpture at the Academy of Art University in San Francisco. After graduating in 2000, she maintained a metal studio in the Bay view arts district of San Francisco and established as a professional artist.
She and her husband with their two young children had lived several years abroad before settling in Minnesota, for those years, her metal art making was limited and she taught art classes for kids, volunteered in various local community arts projects.  For the recent years, She has been establishing her metal art career in Minnesota focusing in public arts.