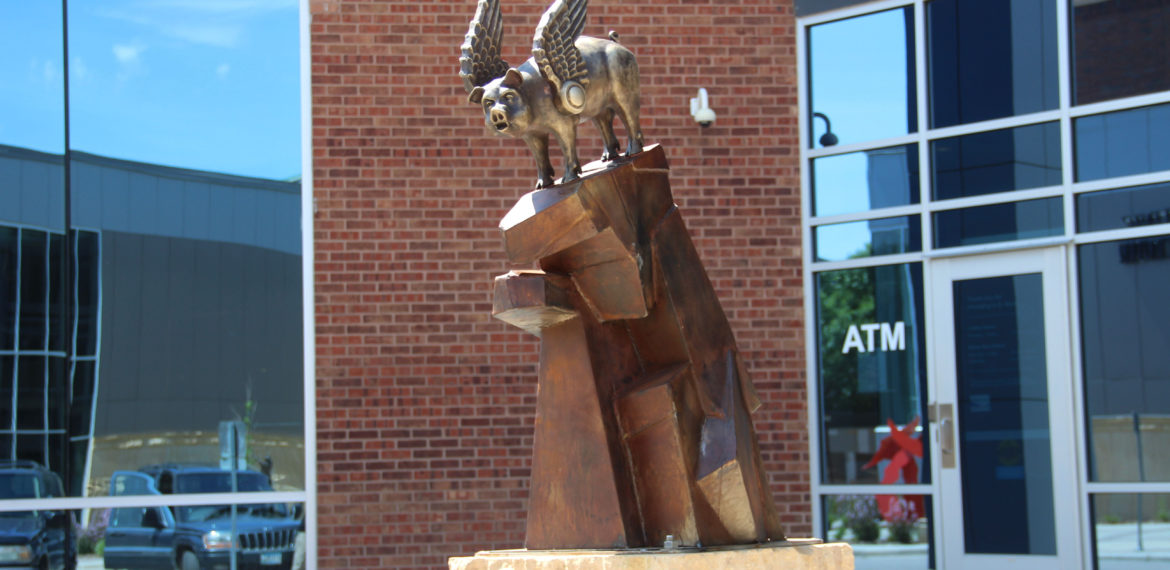 5.
Time to Fly
Kyle Fokken
Minnesota
Materials:
Bronze & Steel
Sponsors:

Selling Price: $10,000
Audio Tour
Artist Statement:
Time is money and time flies when you are having fun! This piece reminds us that money should be saved but not hoarded away and it is okay to take risks with it. Money is a tool and should be spent for the good of society, but also for fun with our families and friends.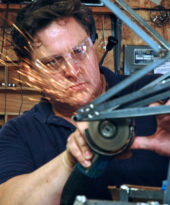 About Kyle Fokken
Born 1966 in Clara City, Minn.
Kyle Fokken is the first in his family to attend college, graduating Cum Laude with a BFA in Ceramics and an Emphasis in Business from MSU at St. Cloud State University, Minn. He interned with the Minnesota Museum of American Art and served on the Minnesota Crafts Council, the North East Minneapolis Arts Association Board and the Soap Factory.
He also designed a mini golf hole for the Walker Art Center Sculpture Garden and most recently was commissioned to make two pieces for The City of Minneapolis Permanent Public Art Collection. He has been awarded Four Minnesota State Arts Board 'Artist Initiative' Grants and has been featured in Twin Cities Public Televisions' "Minnesota Originals" program about prominent regional artists. Fokken has artwork in "Traveling Device," a collection of internationally renowned mixed media sculptors published by DEVICE Gallery, Los Angeles, CA.