2017 Walking Sculpture Tour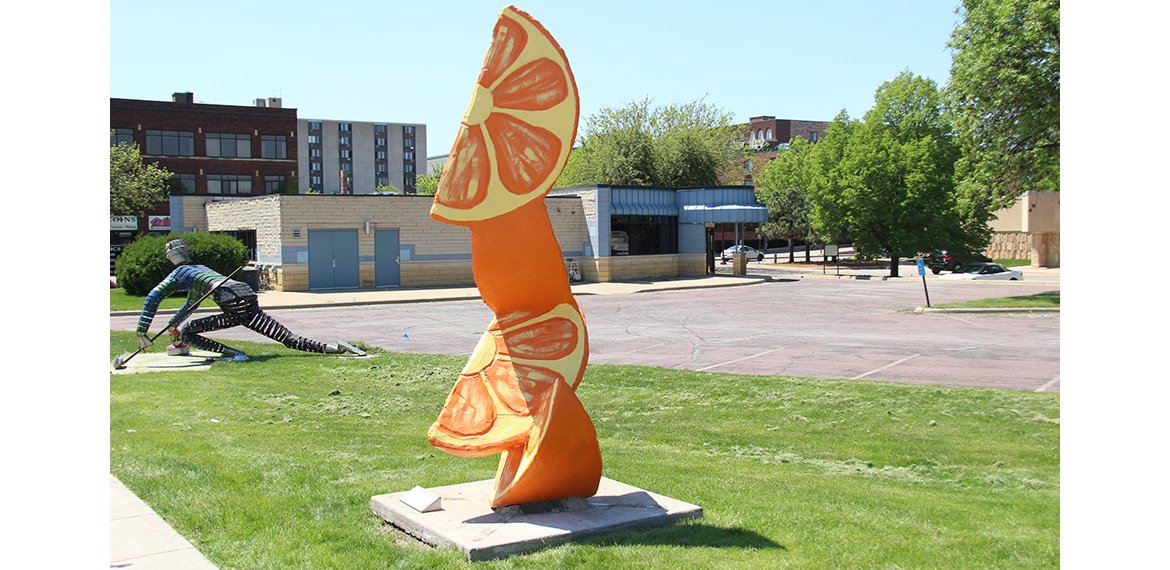 15.
Slices of Heaven
Craig Gray
Florida
Materials:
Stucco, Steel & Wood
Sponsors:

Selling Price: $15,000
Audio Tour
Artist Statement:
My name is Craig Gray and I am a sculptor of large scale public art works. The goal of my sculpture is to warm the creative soul and bring happiness to the heart. My works are inspired by roadside Americana, which is disappearing from the landscape.
PLEASE NOTE: DUE TO STORM DAMAGE, THIS PIECE IS NOT CURRENTLY ON DISPLAY
About Craig Gray
In the past four years, Craig Gray has shared the story of sculpture with over 35 communities across the United States. The locations read like a long-haul trucker's logbook: Clearwater, FL, Johnson City, TN, Woodstock, VA, Oxford, MS, Chicago, IL, Jackson Hole, WY, and Napa Valley, CA. Craig's life is a balance of art and family with wife Angela and four children on his island home of Key West, Florida.