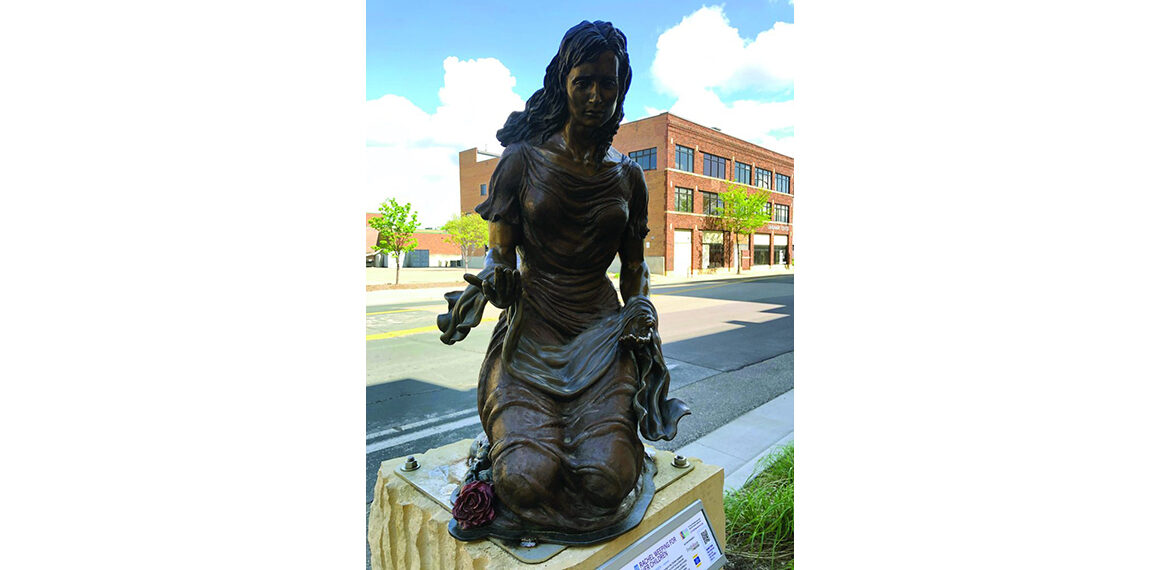 13
Rachel Weeping for Her Children
Sondra Johnson
Nebraska
Selling Price: $27,000.00
Audio Tour
Artist Statement:
Rachel Weeping for Her Children represents the eternal bond between mother and child that survives even loss and pain. Whether Rachel is the woman whose nest is empty, the woman who has lost a child, the woman who is childless or the woman who witnesses her child's pain, she is completely surrendered to her role as giver of the most lofty and enduring of all loves. Although Rachel expresses suffering, she also expresses healing and hope.
About Sondra Johnson
Since 1994, Nebraska artist Sondra Jonson has installed over 100 large sculptures across the United States and Canada, in public parks, churches, hospitals, schools, Veterans' parks, shrines and private corporations, including an 11 ft. tall bronze Fallen Soldier Memorial in Sioux Falls.   Her smaller works appear in private collections, office buildings, museums and churches throughout the U. S., Europe and Africa.
Jonson has been an exhibitor and award winner in numerous juried art shows, galleries and outdoor sculpture shows. Her sculptures and writing have been featured in regional and national magazines. She has conducted art teaching residencies in public and private schools, has received grants from the Nebraska Arts Council and is active in her local community.