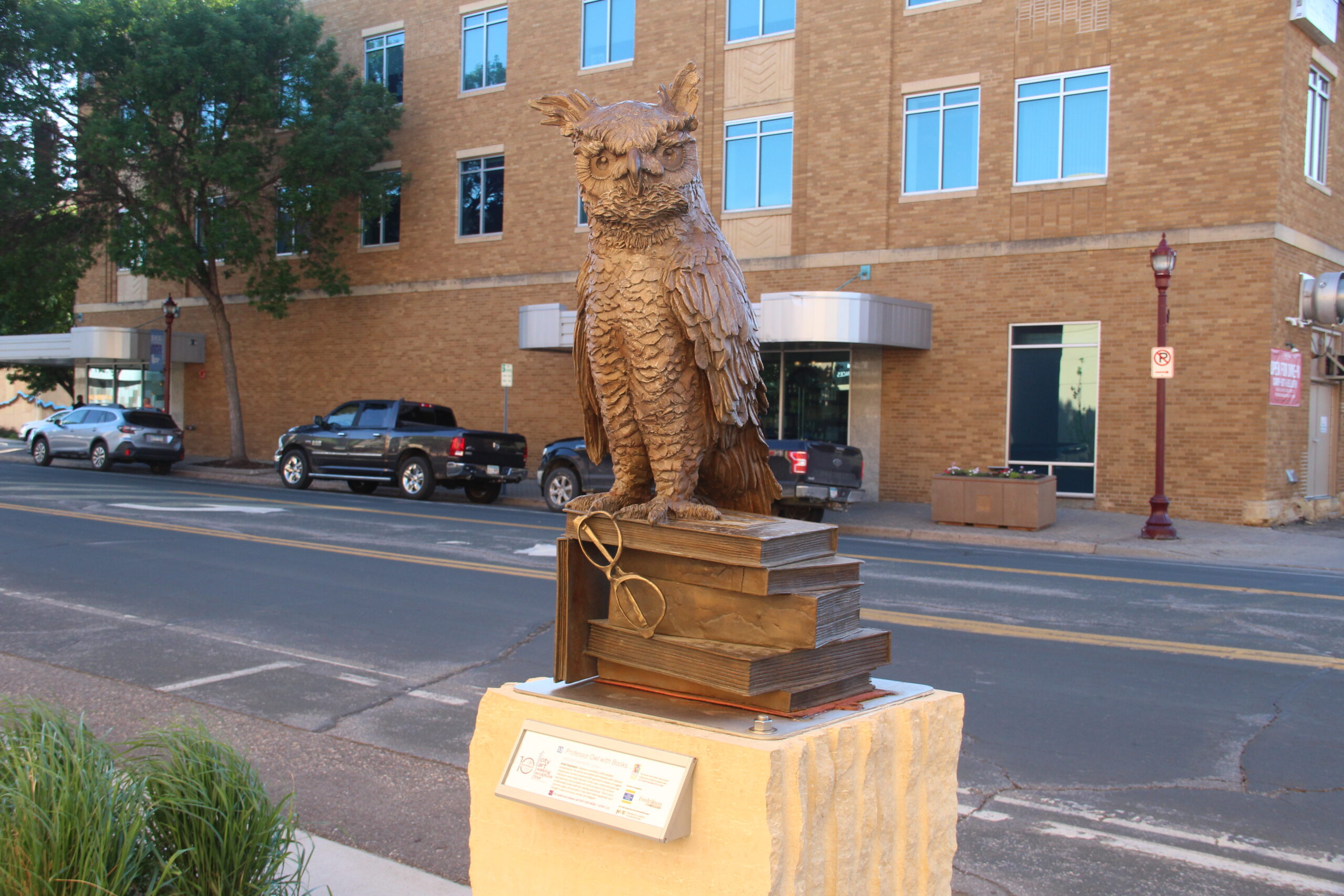 13.
Professor Owl with Books
Gregory Johnson
Georgia
Materials:
Bronze & Stainless
Selling Price: $14,500
Audio Tour
Artist Statement:
I believe in animated, softly detailed compositions. The works are realistically modeled, with classical proportions in mind, enhanced with geometric shapes, to suggest interaction and create interest. In this case, a wise educated owl was selected, and sculpted into a lyrical pose on top of stack of disheveled books with her reading spectacles. This is not a common sight, and actually it may never have happened, but I thought it was humorous, simple, and elegant.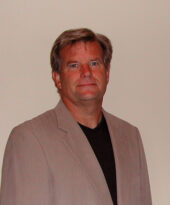 About Gregory Johnson
Born in Chicago, he is a part of a very small group of sculptors who public art commissions that we see.  Gregory sculpts everyday contemporary life, depicting the "sort of soup we live in."   He then adds movement, and incorporates geometric shapes and secondary metals to give the statues a contemporary feel and look, while recognizing the traditional values of the past.
"The figure has always intrigued me- I started drawing people at the age of six, and I've never stopped." He worked with several noted Chicago area painters as a teenager, often traveling by train down town to sketch the city in plein air. This is when he learned to draw or paint what he saw, without interpretation. Spending two summers at the Art Institute of Chicago, Gregory was exposed to the very best teachers, and a masterpiece collection of art produced over the centuries.
Gregory won scholarships to Bowling Green State University in Ohio and Illinois State University in Illinois. He continued his exposure to world renowned artists by traveling to Europe on an International Art program. He received a Master's Degree in Science in 1980.
Graduating from the University had already launched him into several Chicago and New York Gallery's, where he participated in numerous group showings. His work sold well and was well received. "People are simply in awe" noted one collector, "as to the incredible likeness to the subject. It is as if the person portrayed could talk to you".
In 1981, the artist moved to Atlanta, GA. He found the landscape and cities to offer fresh opportunities to express himself. In 1990, the love of sculpture inspired him to create a large body of traditional bronze statuary. These works ranged from inspired themes to depictions of famous historical figures, wealth patrons, and children. In 2012, modern art began to dominate his thinking, calling him to create contemporary stainless steel sculptures.
Currently the artist works in his studio, enjoying his career in Cumming, GA. His team of 175 sub contractor's include designers, engineers, foundry men, fabricators and other specialists for the wide range of monumental works being produced.