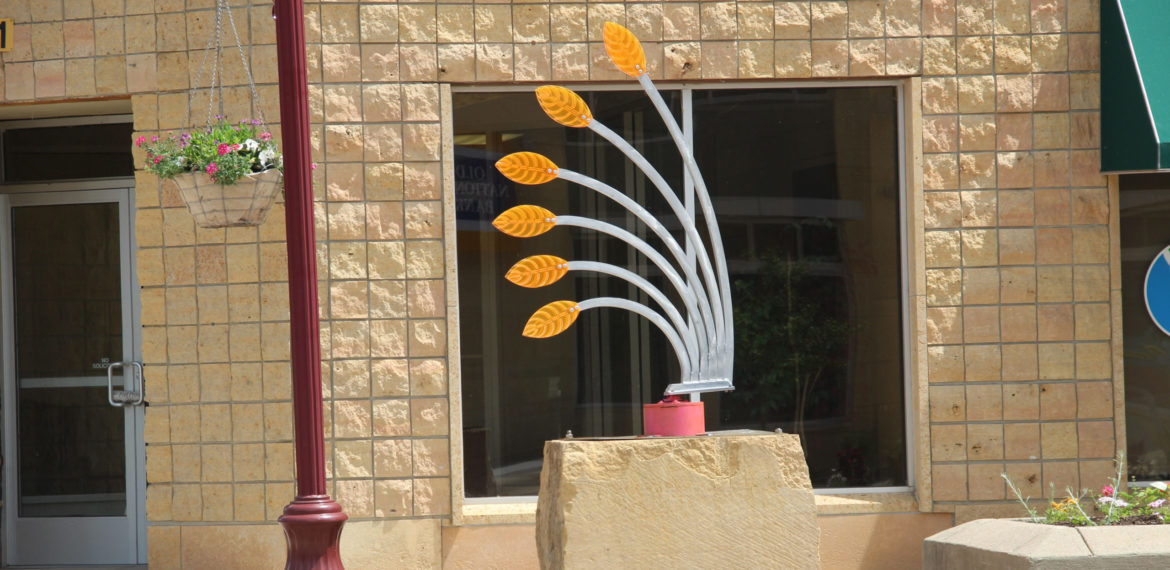 11.
Prairie Wind Tussock
Tim Adams
Iowa
Materials:
Steel & plexiglass
Selling Price: $2,000
Audio Tour
Artist Statement:
My rendition of an ornamental grass seed head in the wind. It acts as a wind vane as it spins on a bearing so it is always facing upwind.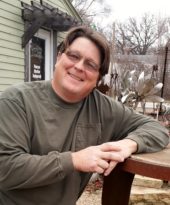 About Tim Adams
Tim Adams is a 1985 Landscape Architecture graduate of Iowa State University and is a Registered Professional Landscape Architect.  Tim owns Stony Creek Landscapes, Inc., Webster City, Iowa, a full-service landscape design/build firm. Tim is a lifelong student of the arts. His career has been built around creating and installing "One Off" sculptures and designs for gardens, entry features, parks, churches, municipalities, and schools.  Tim's primary medium is weathered steel, stainless steel, aluminum, acrylic sheet/Lexan, and native limestone.
Tim's inspiration comes from his professional training in Landscape Architecture and Horticulture.  Natural landforms and native plants are the starting points for Tim's sculpture concepts.  To foster sustainability Tim strives to incorporate recycled metals and repurposed materials when practicable. His works are designed and constructed to be stout, long term installations with little or no maintenance needed.
Tim's works are positioned in several public spaces around the Midwest. Tim's most recent permanent installations include The Greeley Colorado Street Tree; 'Free Bird' mounted on an exterior skywalk in downtown Cedar Rapids, Iowa, and the 'Aeolian Harp & Chimes' in downtown Ames, Iowa.  Other 2018 sculpture walk installations are in Sioux Falls, SD, West Des Moines, Dubuque, Webster City, and Bettendorf, IA, Rock Island, IL, and Liberty, MO.