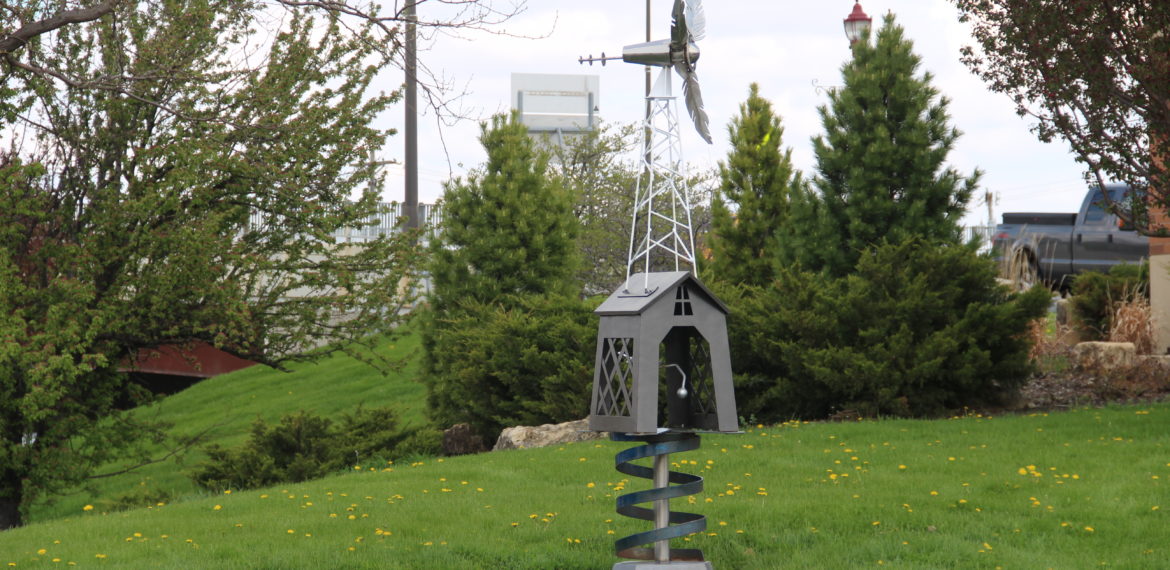 15.
Prairie Tamer
Daniel Perry
Iowa
Materials:
Stainless Steel & Powder Coating
Selling Price: $10,000
Audio Tour
Artist Statement:
Prairie Tamer is an examination of the ever-changing rural landscape and the architecture of the rural Midwest. I find that seemingly mundane
architectural elements serve as historical markers – visual backdrops to our passage through time. This work references the notion of utilizing ancient methods to address modern issues.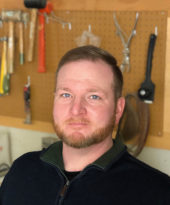 About Daniel Perry
Dan Perry's sculptures imply a narrative where the viewer becomes a witness – part of a scene; a moment suspended in time. Dan's work has been exhibited across the United States in over 50 juried and group exhibitions as well as 10 solo exhibitions. Notable venues include the Des Moines Art Center, Waterloo Center for the Arts, and the Spartanburg Art Museum. Dan has also completed 7 large-scale public sculpture commissions. Most recently, he completed large scale sculptures for the cities of Urbandale and Marion, Iowa respectively. Currently, Dan teaches at the University of Northern Iowa. He is also Co-Director of the UNI Public Art Incubator and serves on several civic public art committees.