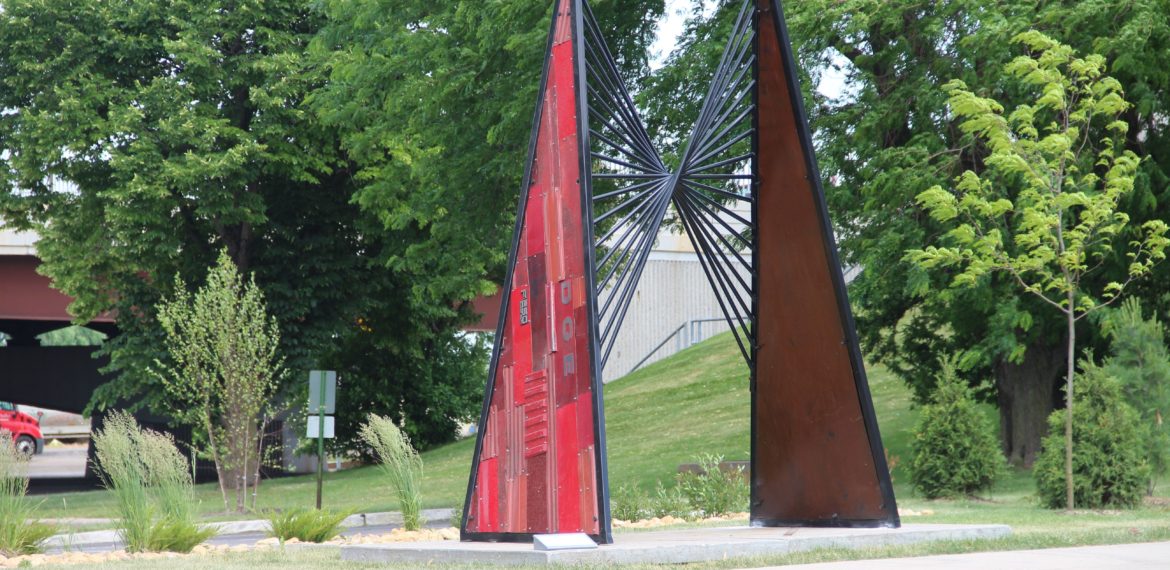 13.
Portal Paraboloid
Greg Mueller
Minnesota
Materials:
Reclaimed metals & Steel
Selling Price: $8,500
Audio Tour
Artist Statement:
Portal Paraboloid's form draws influence from nature's geometry: the hyperbolic paraboloid, a structure found in tree root, trunk and branch transitions. Using re-claimed architectural salvage, the form is composed of a doubly ruled surface constructing a curve from straight lines. Portals are a threshold: an entry and a transition. Passing through a portal can be a moment of fear and anxiety, but it can also lead one to discovery and empowerment.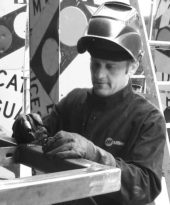 About Greg Mueller
Greg Mueller (BS Studio Art, St. John's University, MN; Post-Bacc, Massachusetts College of Art, Boston; MFA, Montana State University School of Art, Bozeman, MT) worked as a foundry apprentice to sculptor Paul Granlund at Gustavus Adolphus College and his teaching professorships include the Bowling Green State University School of Art in Ohio and the Converse College School of the Arts for Women in South Carolina. Mueller's studio practice is located on Lake Superior's North Shore in Lutsen, Minnesota and his exhibition and public art record can be viewed in detail at www.greglmueller.com