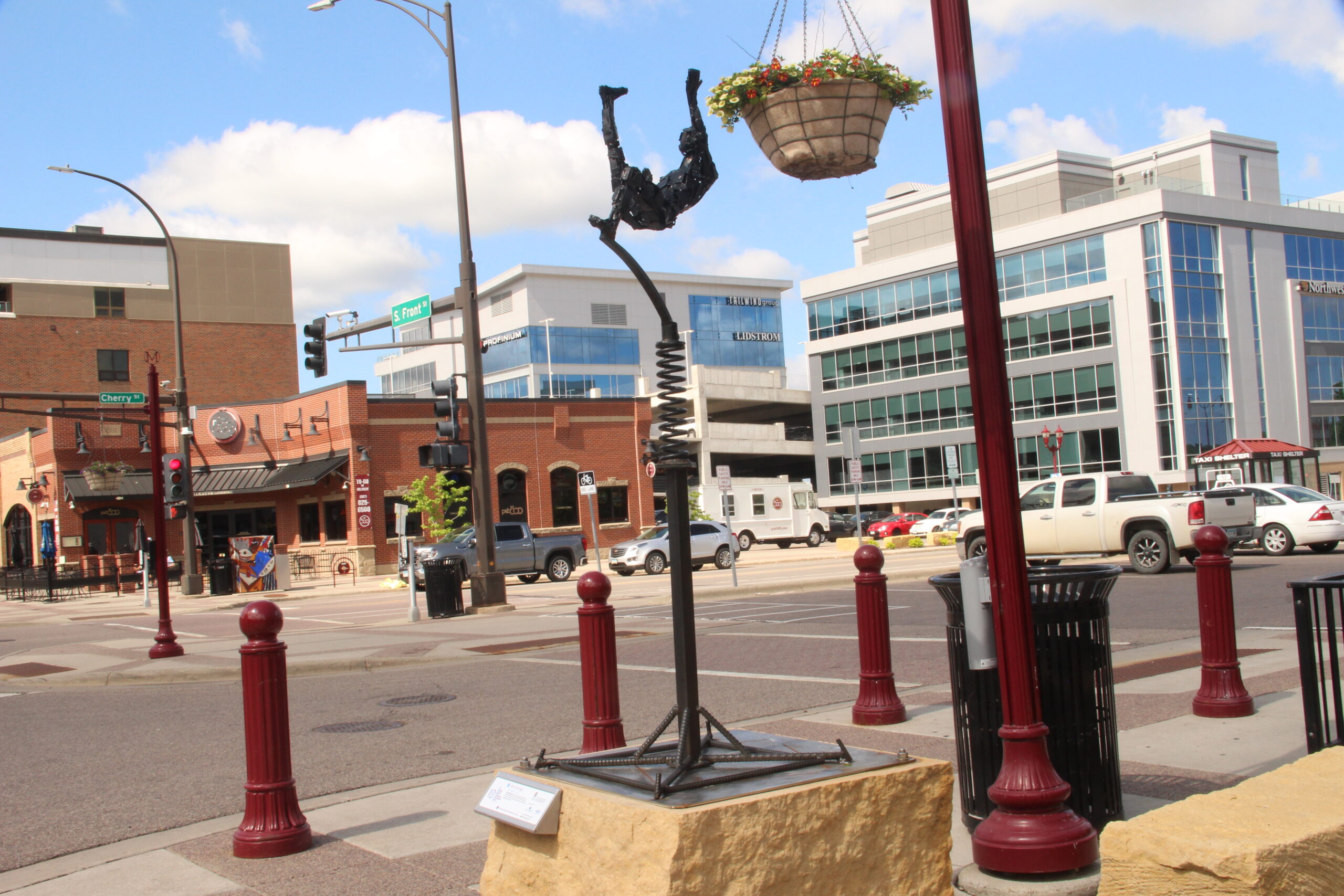 2.
Manly Springs
Dana Parlier
New York
Selling Price: $10,000.00
Audio Tour
Artist Statement:
Up there precariously bouncing around, Manly Springs strives to gain control and maintain balance. But as you can see, he never quite gets there, which means he will keep trying forever.
About Dana Parlier
Dana Parlier is a New York based sculptor. He works in a wide variety of materials and subject matter. (Clay Modeling, Painting, Metal Art, Installation)
Dana earned a Master of Fine Arts from the School of Visual Arts and a Bachelor of Fine Arts at Virginia Commonwealth University.
He teaches Metal Sculpture at the Art Students League of New York. Dana also taught welding and traditional figurative clay sculpture at Educational Alliance, 92nd Street Y in New York and American Wood Carving School in Wayne, New Jersey.
Dana won grants from the Art Students league and Newington-Cropsey Foundation, where he participated in the Model to Monument program that culminated in the installation of a bronze sculpture on the campus of Vanderbilt University (Nashville, TN).
His sculpture, Theme of Balance is installed permanently on the campus of South Dakota Public University and Research Center.
Dana exhibits in New York, and the Mid-West with Sculpture Walk and Partnership Net Works (one- year outdoor exhibition that takes place in Sioux Falls, SD; Mason City, IA; Mankato, MN; Eau Claire, WI; and Castelgar, BC, Canada), where he has received the Best of Show Awards. Dana has also exhibited with Figure Works Gallery, Williamsburg Art Historical Center, in New York and Wohlfarth Gallery (Washington DC. and Provincetown, MA).