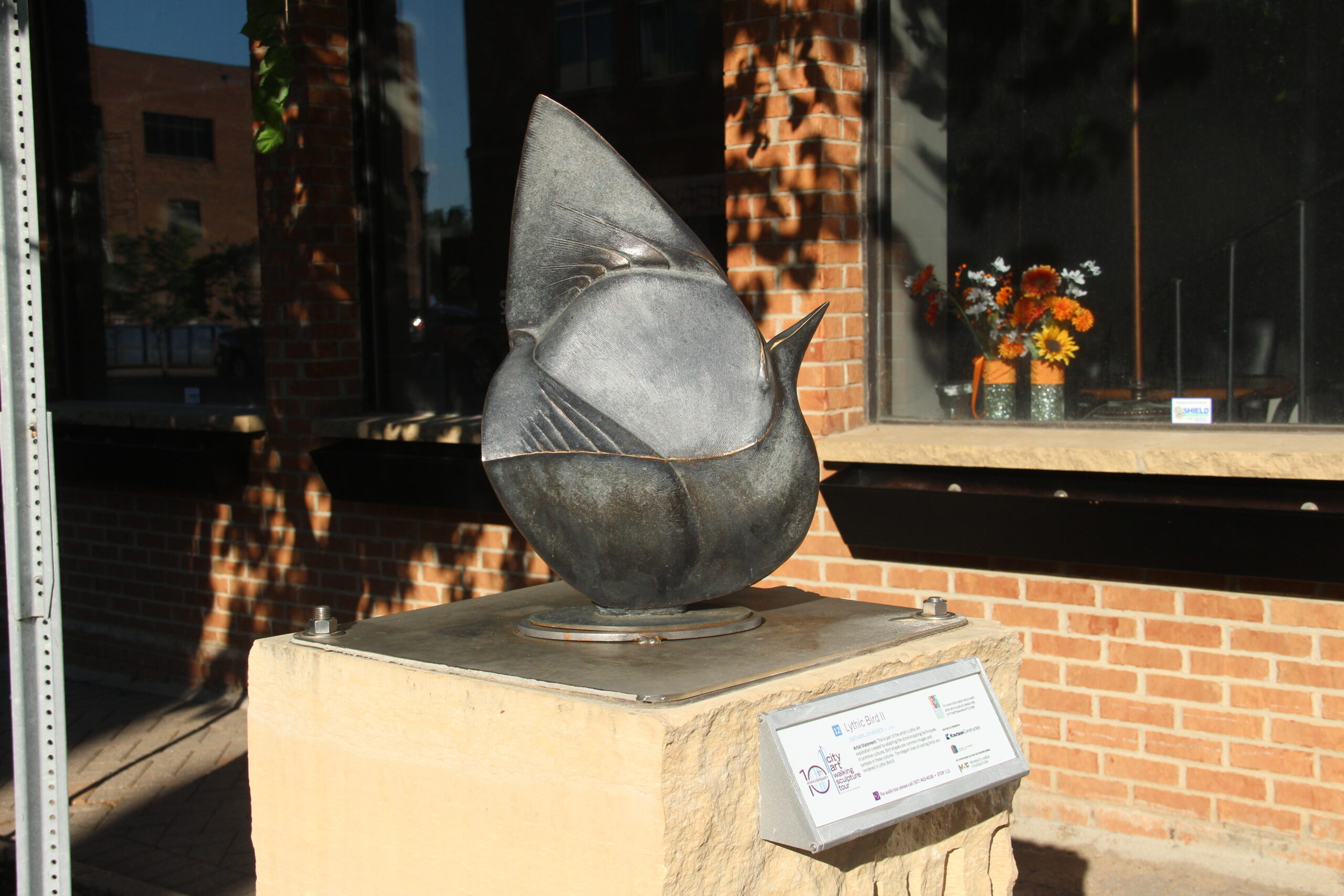 12.
Lithic Bird II
Nathan Johansen
Utah
Selling Price: $4,800
Audio Tour
Artist Statement:
This is part of the artist's Lithic Art exploration created by adapting the stone knapping techniques of primitive cultures. Bird shapes are common images and symbols in these cultures. The elegant lines of resting birds are rendered in Lithic Bird II.
About Nathan Johansen
Nathan Johansen looks to nature for the forms he uses in his work.  Plants with their seeds, in all their various stages of development, are rich in symbols and patterns that repeat in all life.  His deep sensitivity to the natural world is embodied in his depictions of the cycles of plants and seeds and their relationship to mankind.  A lifelong resident of Utah, Nathan graduated with a BA in Fine Art from BYU.  Nate has worked in the Art Casting field for over 30 years, coordinating Fine Art Casting at Metal Arts Foundry in Lehi, Utah.