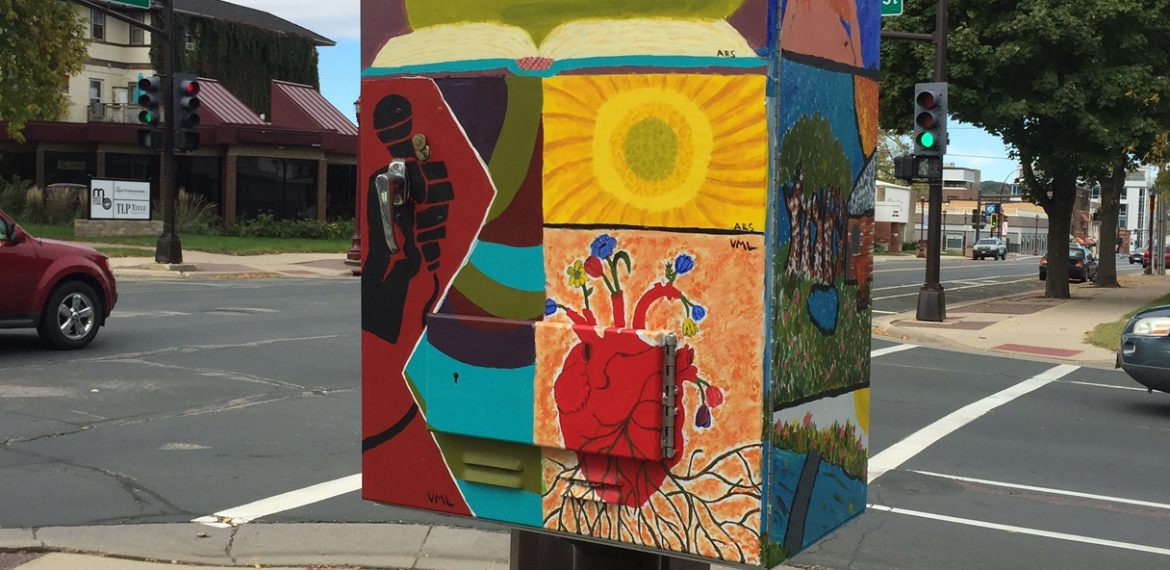 19.
Home
Dana Sikkila (with youth from 410 Project)
Minnesota
Artist Statement:
A home can be represented as a place, an object, a group or an emotion. We asked seven 410 Project artists ranging from ages 9-17 to create an individual work of art that represented what the word "Home" visually meant to them. Depicted subjects range from landscapes, cats, and books, to hearts, showcasing different forms and ways of painting.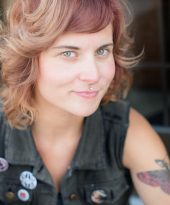 About Dana Sikkila (with youth from 410 Project)
Litchfield, MN native Dana Sikkila received her Master of Arts and her Non Profit Leadership Certificate from Minnesota State University, Mankato. Still based in Mankato, she concentrates on making her art work as well as being Executive Director of the 410 Project Art Gallery, a volunteer managed art space bring arts and arts programing to the Mankato community. She also holds an arts adjunct professor position at MNSU, Mankato. Since 2014, Sikkila has served as a board member for the Prairie Lakes Regional Arts Council, Minnesota Citizens for the Arts, as well as a Grant Review Panelist and Artistic Evaluator for the Minnesota State Arts Board. 
The participating youth all share a passion for the arts. All of them take part in visual art classes, performance groups, and public art pieces. They come from different educational and family backgrounds but the one thing that ties them all together is their love for the 410 Project. They've participated in 410 programming and mentorship programs for years.