2017 Walking Sculpture Tour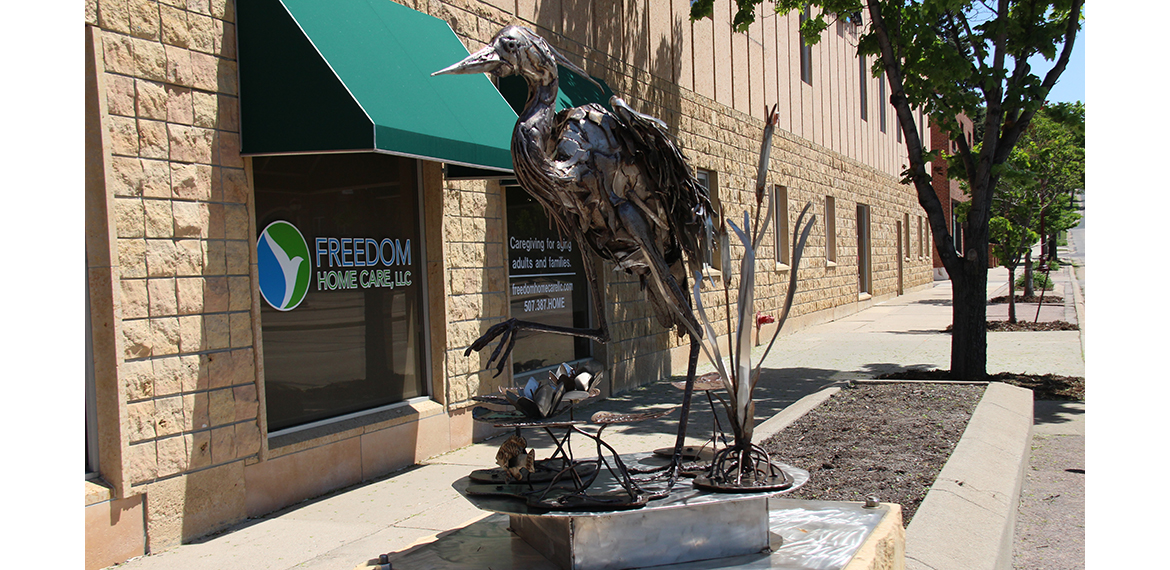 11.
Hidden Prey
Bruce Morness
Wisconsin
Selling Price: $18,000
Audio Tour
Artist Statement:
Sometimes the best move is not to move!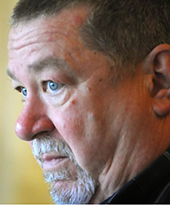 About Bruce Morness
Bruce Morness grew up in Mankato, MN, graduating from Mankato High School in 1970. After a three year enlistment in the U.S. Army, he returned to Mankato, graduating from Minnesota State University, Mankato in 1980.
Bruce worked in the corporate world for 30 years with several insurance and pharmacy benefit management companies. He and his wife Carol have two children, Erik and Rebecca.
In 2008 he retired from the corporate environment and established his art studio in Stone Lake, WI. He has created a small outdoor sculpture park on the wooded, two acre property that surrounds his studio. He also creates mixed media wall pieces, small mixed media sculptures, and paints with acrylics.