2017 Walking Sculpture Tour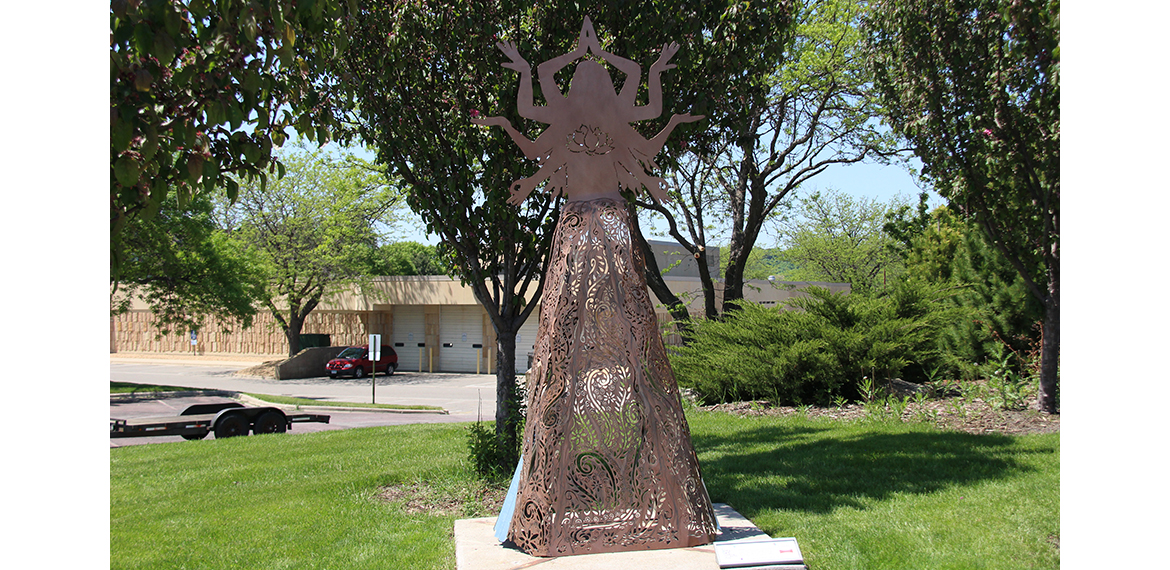 13.
Fusion
Karman Rheault
Minnesota
Sponsors:

Selling Price: $7,000
Audio Tour
Artist Statement:
Fusion is a blend of a myself and the Hindu goddess Kali. This piece depicts a very feminine and yet powerful being. The paisley, lace details in the skirt are beautiful but also symbolize vulnerability and sensitivity. As a mother and an artist, I've often wished that I had multiple arms so that I could accomplish even more, as I'm sure many can relate to. Finally, in this self-portrait I have all of the arms that I need to multitask as the dynamic, strong, commanding Kali. I created this piece in the spring of 2016. Made completely of steel, this piece has a copper painted finish.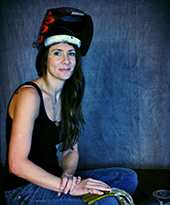 About Karman Rheault
A native of Bismarck, ND, Karman Rheault received her art education from Moorhead State and Southern Illinois University. Her home and studio are in rural Moorhead, MN.
Rheault's distinctive sculptures have been a popular attraction at Gallery 4. Ltd in Fargo's historic Black Building on Broadway. Gallery 4, a co-op of some of the region's top area artists, has been a mainstay of the Fargo-Moorhead art scene since it was founded more than 40 years ago. Rheault, who was Gallery 4's President from 2008-2016, has served on the Board of Directors for Lake Agassiz Art Council, was Director of the Moorhead River Arts Artists Market, managed The Log Cabin Gallery in Moorhead, served on the Fargo Public Art task force and has been a leader in the regional art scene for more than a decade.