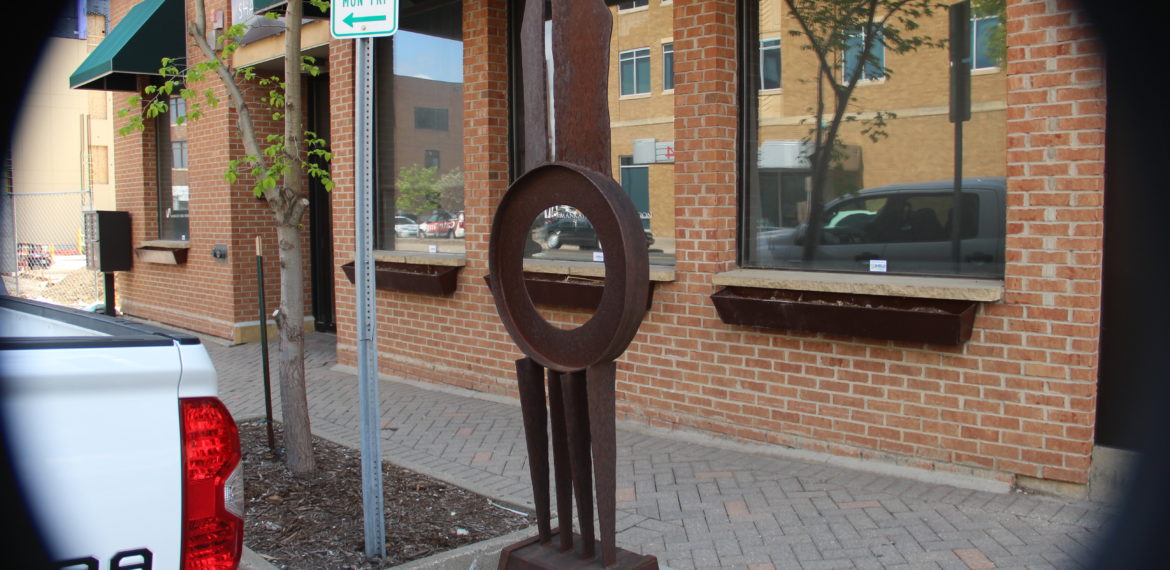 11.
Fertile
Tim Cassidy
Minnesota
Selling Price: $11,000
Audio Tour
Artist Statement:
Fertile is an abstract sculpture that, to me, represents a connection between Earth, architecture, and structure. Fertile reassures me that even though humans have industrialized parts of the Earth, it is still a very fertile and life-supporting planet. I'm attracted to the center of Fertile, looking at the circle and then through it.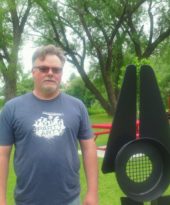 About Tim Cassidy
I was born in St. Paul, MN in 1967 and I currently reside near New York Mills, MN. As a child and throughout my school years, art was always a favorite subject. In 1993, during my undergraduate career at the College of Associated Arts in Saint Paul, MN, I discovered sculpting materials as my calling. I was hooked on welding the first time I struck an arc to steel. My thesis project, Ultimate Violation, is a mixed media sculpture that incorporates welding, casting bronze and iron, simple forging techniques and even some wood carving. The sculpture was chosen to be displayed at the National Buffalo Museum in Jamestown, North Dakota, where it still resides.
Winning first place for Sculpture, at the 1997 Minnesota State Fair, was definitely an honor. It was the first time I ever exhibited at the fair so I was very surprised.
In 2007 I had my second solo exhibit and I was so pleased because I had set a personal goal to complete ten new sculptures and then show them all together in a gallery setting. I finished the ten sculptures of the Structure MM series (and several others that were inspired by them), and had quite a show.