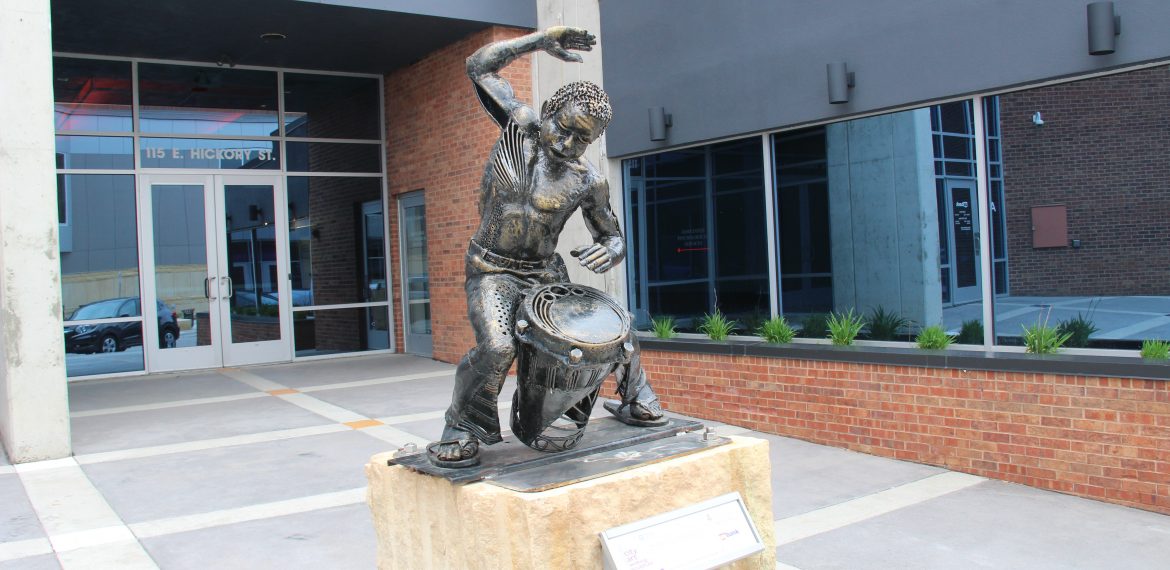 8.
Echo
Osamede Obazee
California
Sponsors:
Selling Price: $15,000
Audio Tour
Artist Statement:
Music is the spirit of life, natural or man-made. It invokes the power in you, giving you hope and strength to move on.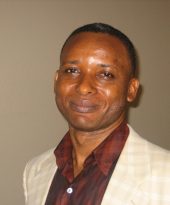 About Osamede Obazee
Osamede Obazee is an artist/sculptor formerly of Benin, Nigeria now living in the San Francisco Bay Area. He was born in Benin in 1965 into a family that has been casting bronze in Nigeria for over 400 years. Following in his family's tradition, he studied Fine Art and Sculpture at Auchi Polytechnic in Auchi, Nigeria where he received his H.N.D degree (similar to a Bachelor of Arts degree in the U.S.) He received his Masters Degree in Fine and Applied Arts from the University of Benin. Both schools are considered to be the best of their kind in Nigeria.
In addition to his sculpting Osamede has taught drawing, painting, sculpture, graphic and textile design, ceramics and art history (all at the secondary school level in Nigeria.)
Osamede sculpts in several mediums, including welded metal, wrought iron, and cast bronze. He is an expert carver of both wood and stone and is celebrated also for sculpting and fabricating massive iron gates and monuments. His work can be seen in both public and private collections.