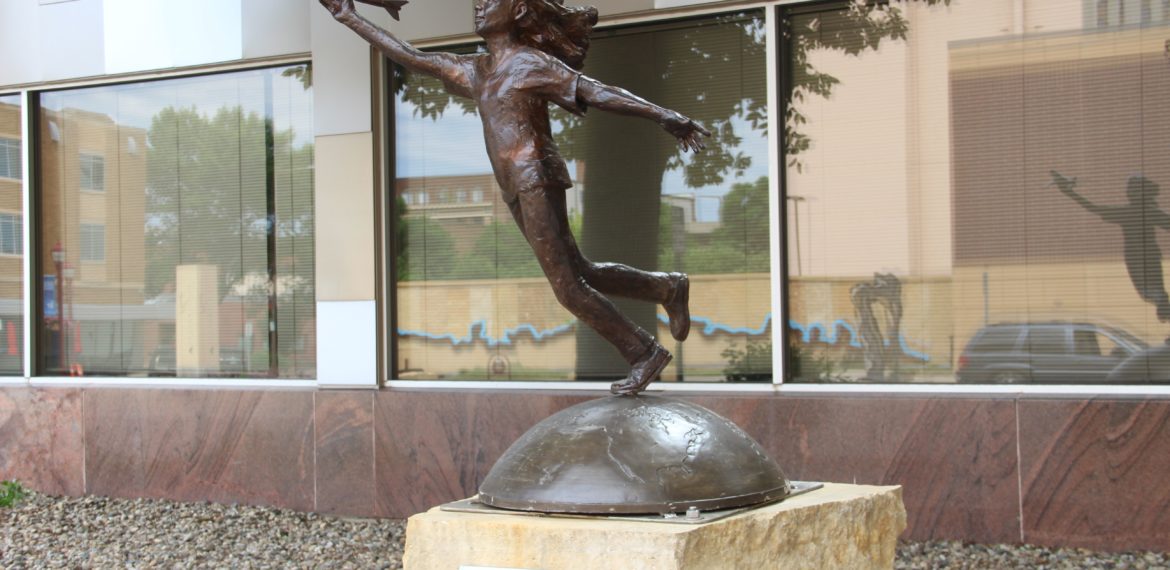 7.
Dreams Take Flight
Nick Legeros
Minnesota
Sponsors:

Selling Price: $10,000
Audio Tour
Artist Statement:
This sculpture is part of a larger grouping of figures that was originally designed to commemorate the women and men of Northwest airlines and the career of its long time CEO, Donald Nyrop. The original sculpture is at Centennial Lakes Park in Edina, Minn. There is another copy recently installed at the Museum of Flight in Seattle, Wash. The 10-year-old girl is holding a 747 and is standing on a dome representing three continents.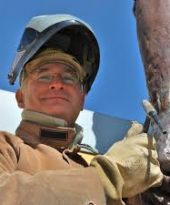 About Nick Legeros
Nicholas Legeros has a Masters of Fine Arts degree from the University of Minnesota.  For over twenty years he was an Artist-in-residence and instructor at the Minnetonka Center for the Arts.  He also taught for Metropolitan State University, Breck Schools and the Edina Art Center.  16 years ago, Legeros left teaching to pursue a full-time career as a sculptor.  His recent large commissions include statues that honor Edina Hocky Coach Willard Ikola, Donald Nyrop and the women and men of Northwest Airline at Centennial Lakes Park in Edina, Minn., of Goldy Gopher for Coffman Union, Sid Hartman for the Target Center and a 17' high statue of St. Joseph for St. Joseph's Hospital in St. Paul, Minn. Legeros served on the board of the Northeast Minneapolis Arts Association (NEMAA) for seven years (three as President) and five years on the board of the Northeast Community Development Corporation.