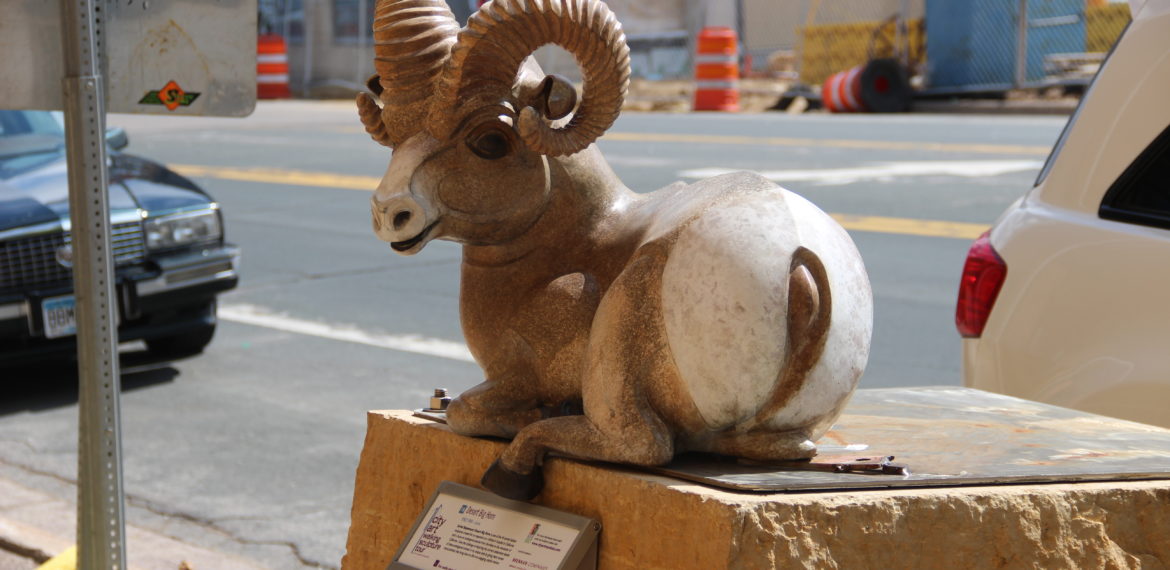 16.
Desert Big Horn
Pokey Park
Arizona
Sponsors:

Selling Price: $16,826
Audio Tour
Artist Statement:
Desert Big Horn is one of the 44 animal habitat sculptures created for an expansion at a children's hospital in California with a focus on endangered species from shoreline to the mountains of California. I love the challenge of depicting the correct anatomical details of these endangered animals in my unique style by giving them human characteristics that bring them to life in an engaging, playful manner.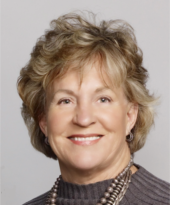 About Pokey Park
Pokey Park is a sculptor extraordinaire and artist whose early and endearing love of both nature and art are the foundation for her whimsical, magical creations. From her childhood in coastal Georgia to her current homes in Arizona and Colorado, the creatures and beauty of nature have inspired and moved her. Her kinship and communion with nature and its inhabitants result in uniquely stylized bronzes of animals of every size, shape and species. Each has human characteristics that bring them to life in an arresting, playful manner.  "I create with the hope that my work will bring a smile to the viewer.  My animal sculptures are expressive, almost invariably happy.  Positive energy flows through me into my work and I feel this is why they connect so well with people."
Pokey's style reflects her belief that life is to be celebrated with attitude and flair.  Movement and balance juxtapose in harmony while her joy of life is readily apparent for all who have the pleasure to view or purchase her pieces.  Pokey's work has been publicly displayed across the United States and internationally.  Her sculptures reside in many private collections, public gardens, and museums, and new pieces are always eagerly anticipated.