2017 Walking Sculpture Tour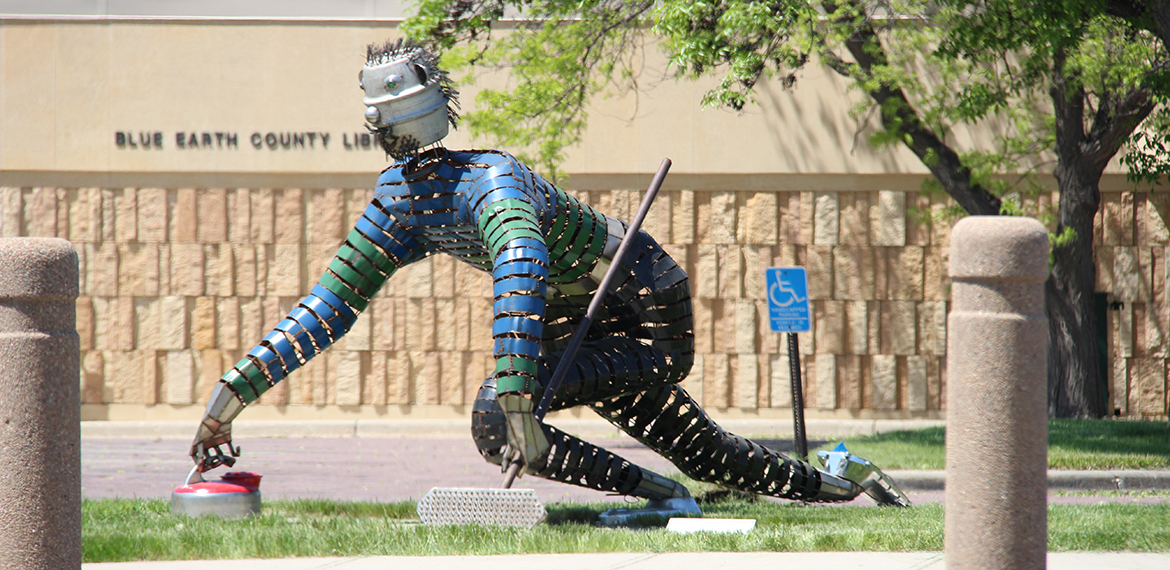 16.
Curler Pete
Dale Lewis
Minnesota
Materials:
Mixed Metal & Found Objects
Selling Price: $7,500
Audio Tour
Artist Statement:
The inspiration for this sculpture was a milk tank I thought looked like a curling stone. The tank was twice the size of an actual stone, so I just had to make the right sized curler. He has a beer keg head and Harley motorcycle engine casings for feet.
I named him in honor of Pete Fenson, skip of the rink that in 2006 won the first Olympic Curling medal for the United States.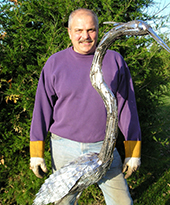 About Dale Lewis
Dale Lewis was an electrical technician and machinist who worked for a specialized machine builder. After leaving the work force, he found himself with time to experiment with making mosaic sculptures. Five years ago Dale bought equipment and started welding metal sculptures.  His hobby has become a full-time obsession.