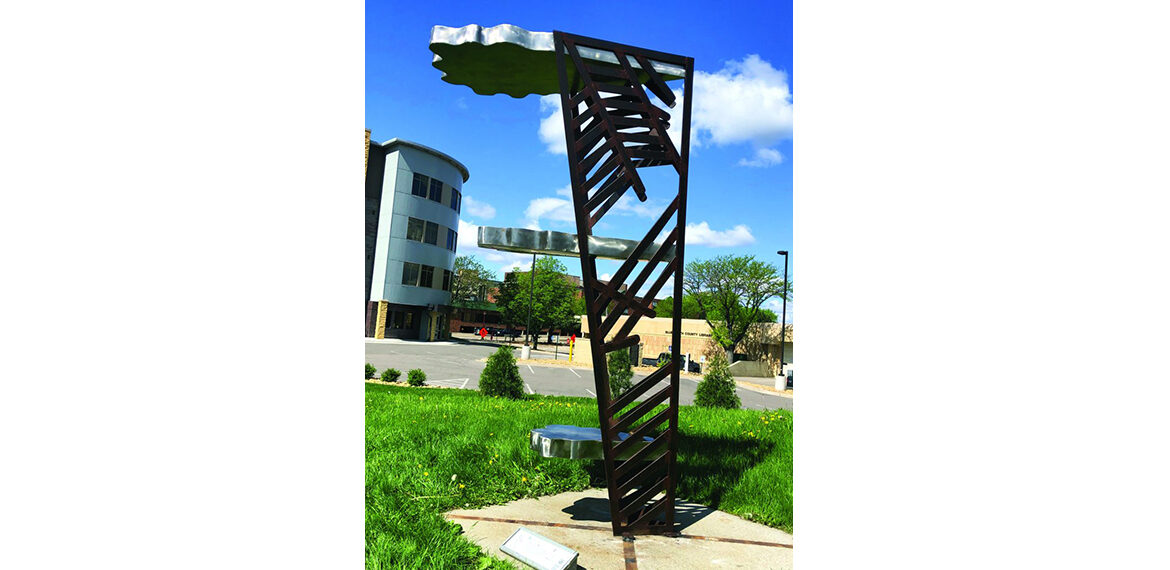 16
Coalesce
Hanna Seggerman
Tennessee
Selling Price: $5,500
Audio Tour
Artist Statement:
Coalesce represents the growing together of a community to form a whole. It does this by captivating the viewer with two strong foundational latticework planes of mild steel that are developing a vibrant natural rust patina. These two planes coalesce, allowing three abstract stainless steel forms to cantilever at varying heights from the center support system to introduce the viewer to multiple perspectives of the whole.
About Hanna Seggerman
Hanna Seggerman (b. 1996), a multidisciplinary artist and educator, was born in Blue Springs, Missouri and raised in rural Kingsley, Iowa. She is currently attending the University of Tennessee, Knoxville as a Master of Fine Arts candidate expecting to graduate in May of 2023. Hanna is a Graduate Teaching Associate with the School of Art and serves as an Instructor of Foundations and Sculpture. She completed her undergraduate studies at the University of Northern Iowa in 2019 with a Bachelor of Arts in K-12 art education and a Bachelor of Fine Arts in sculpture with a minor in art history. Her public artwork is on display in exhibitions across the nation.