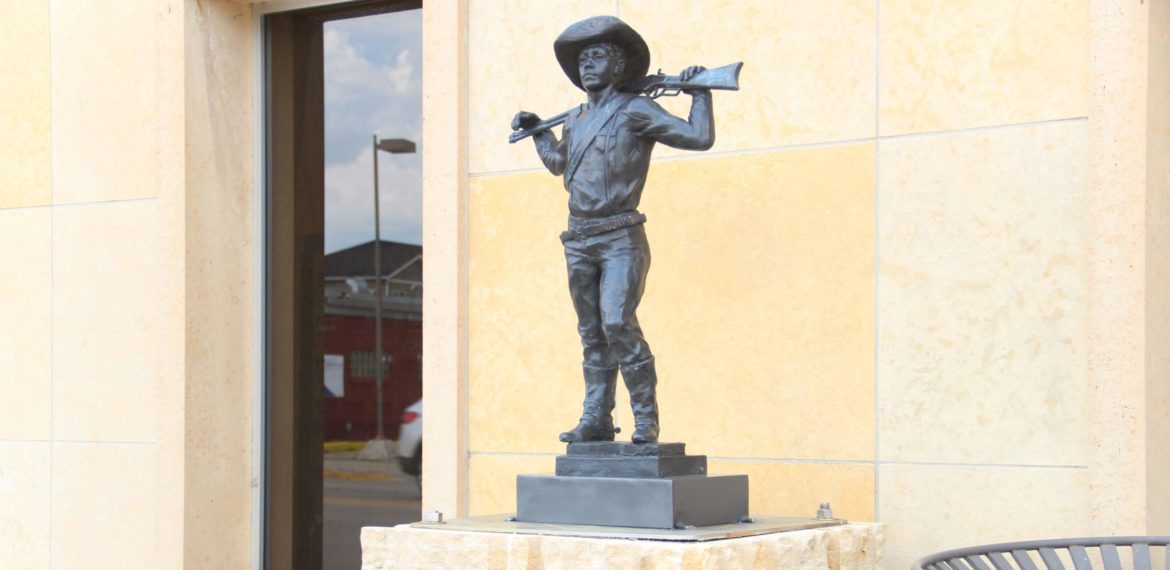 22.
Buffalo Soldier
Bobbie Carlyle
Colorado
Sponsors:

Selling Price: $9,900
Audio Tour
Artist Statement:
This sculpture pays tribute to the 9th and 10th U.S. Calvary regiments created in 1866. It is interesting to note that the Native Americans actually named the African American soldiers "Buffalo" Soldiers because of their brave fierce fighting, their curly hair and dusty coats which reminded the Native Americans of a buffalo's mane. The Native Americans had a high regard for the buffalo and the name was established as a gesture of respect. They proved their worth within the military and were a strong force on Western frontier from the time of the Civil War on.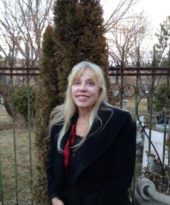 About Bobbie Carlyle
Bobbie Carlyle creates monumental bronze sculptures that capture bold strength and provocative intelligence. Her figures go beyond first impressions to challenge the intellect and cause the viewer to look within themselves for greater meaning. Her work reflects her love for classic sculpture, while presenting a modern approach with its presentation and a psychological approach for connection to the struggles and triumphs of life."
Carlyle's works are displayed internationally in numerous public and private collections, in reliefs, smaller works, life size fountains and monuments. She is well known, across the world, for her "Self Made Man" sculpture. Currently she is working with architects, landscape designers, land developers and art representatives on numerous installations, commissioned pieces and fountains.