2017 Walking Sculpture Tour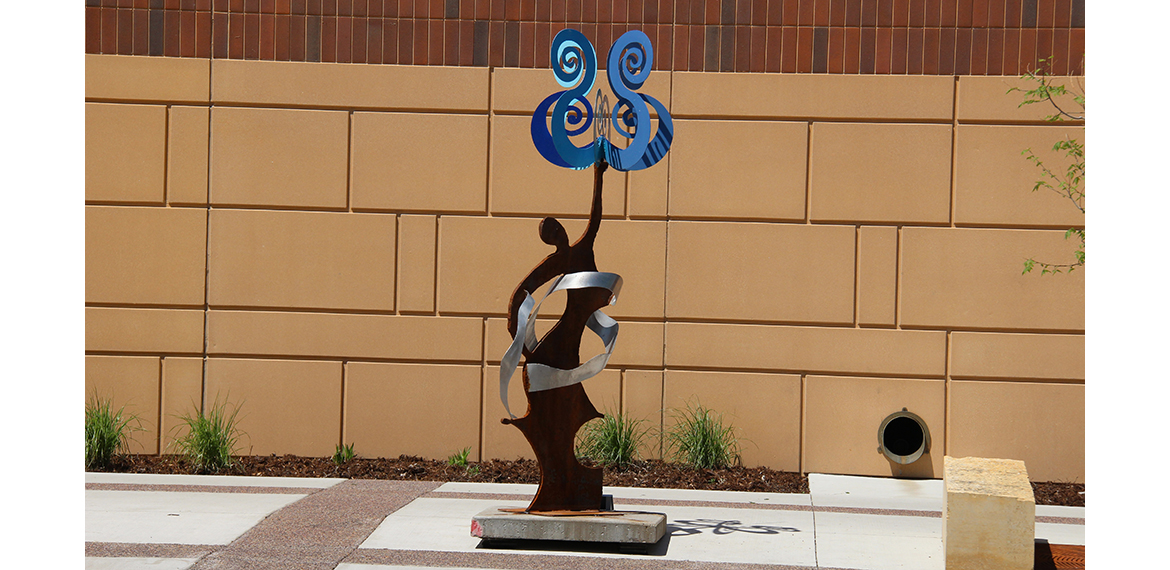 20.
Asteria
Tim Adams
Iowa
Sponsors:

Selling Price: $2,000
Audio Tour
Artist Statement:
'Asteria' is the Greek goddess of shooting stars, astrology and prophetic dreams. The kinetic blue aster "bouquet" represents the nocturnal oracles and astrological wizardry of Asteria. The abstract rusted steel figure conveys her dark magic of necromancy (communicating with the dead) and foretelling the future.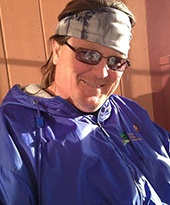 About Tim Adams
Tim Adams is a Professional Landscape Architect and owns Stony Creek Landscapes, Inc., Webster City, Iowa, a landscape design/build firm. Tim is a lifelong student of the arts and creates and installs one of a kind sculptures for gardens, entry features, parks, churches, municipalities, and schools. His medium is recycled metals, native limestone, field stone, and LED lighting (rugged materials that last forever, and weather naturally with little maintenance or care).