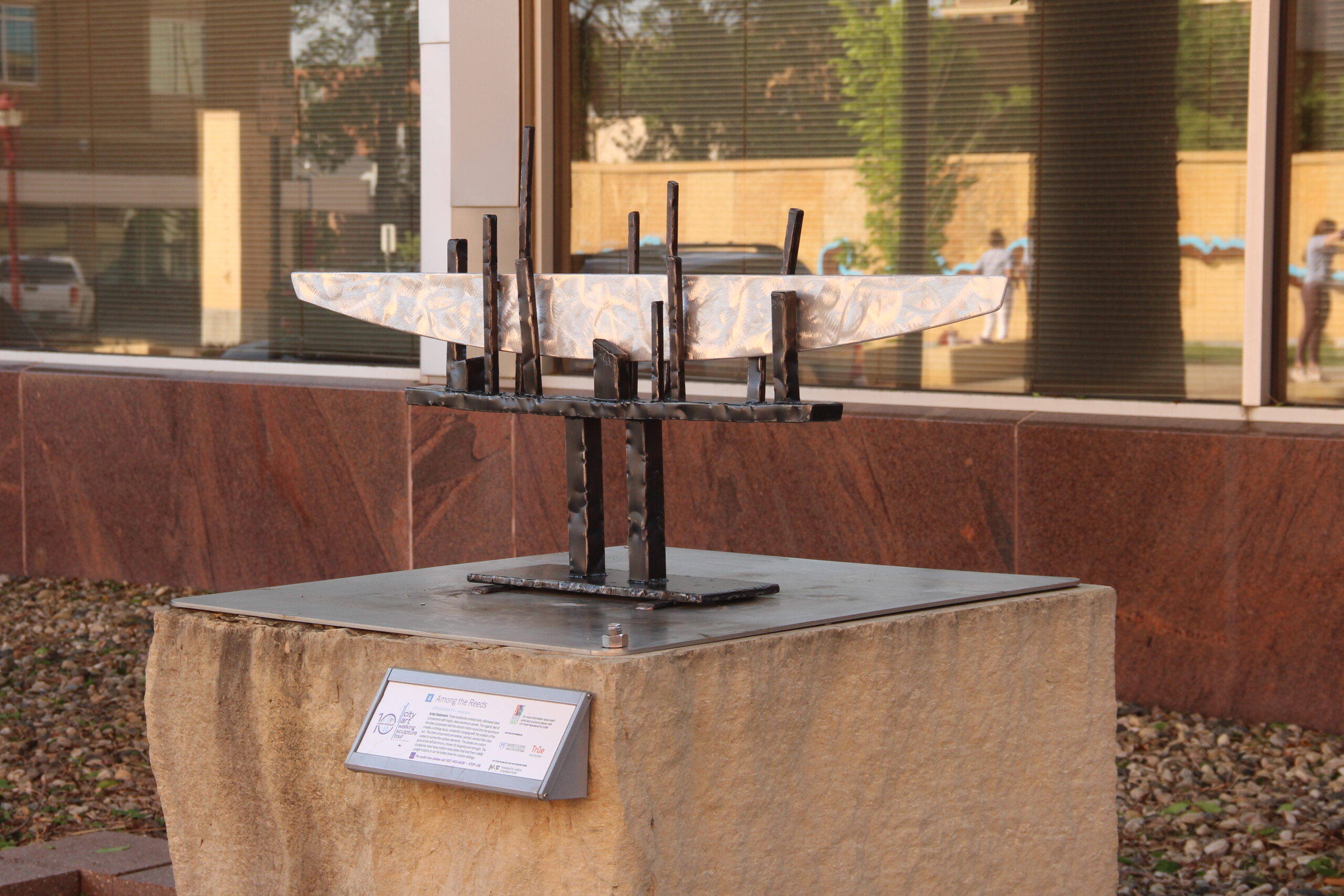 8.
Among the Reeds
Jon Kamrath
Minnesota
Materials:
Steel, Aluminum
Selling Price: $2,500
Audio Tour
Artist Statement:
These sculptures contrast dark, distressed steel components with bright, clean aluminum panels. The organic feel of the steel, juxtaposed with the vibrant motion round into the aluminum creates a striking visual, constantly changing with the position of the sun. The steel components are welded, painted, sanded then clear coated to survive the outdoor elements. The panels are custom ground aircraft aluminum, chosen for longevity and strength. The sculptures have heavy bottom base plates that hold them solidly upright indoors or can be bolted down for outdoor settings.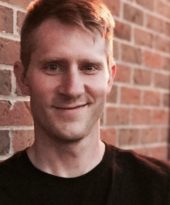 About Jon Kamrath
As a child Jon dreamed of creating large outdoor sculptures in public places. He studied art and art education at Concordia College, received his Masters of Fine Arts from ISU and successfully landed the greatest job ever, an Art Teacher.  After loving teaching for over a decade, Jon decided to use all the lessons he had learned from thousands of students and took a short break to focus on his own artistic vision, quickly finding great success.  Years later, he is still living out his childhood fantasy sculpting large-scale outdoor works for cities, universities, corporations and private collectors. Jon's studio is located in Mahtomedi, MN, where he lives with his muse and their 3 young children.